Meet Our Staff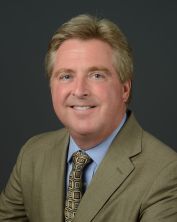 Robert (Rob) A. Bovitz
President
TROY, Mich., October 14, 2010 - The Michigan Association of Certified Public Accountants (MACPA) and its President and CEO Peggy A. Dzierzawski, CAE, recently recognized Robert A. Bovitz at its annual awards dinner with the Public Service Award. The evening celebrated those who have made an impact in the accounting industry and in the community.
Bovitz was awarded for his dedication to the betterment of his community outside of his role as a CPA. He has received recognition in the past from the MACPA, including the Chair's Service Award and member honors for Outstanding Task Force of the Year.
"Robert Bovitz's greatest contribution has been his forward thinking," said Dzierzawski, CAE. "His philosophy of giving to the community, without expectation of returned favors, demonstrates what a CPA really is, and should be, a public servant."
Bovitz is deeply committed to the arts, and is the president and founding trustee of Trillium Academy, a 725-student charter school focused on fine and performing arts. He also oversaw the construction of the Village Theater at Cherry Hill, and serves on the board of the Downriver Council for the Arts. In addition to his efforts toward the arts, he continues to serve various other charitable and philanthropic organizations such as the Leukemia and Lymphoma Society, United Way Allocation Committee, Arbor Hospice, and the Karmanos Center.
Bovitz is the president of Bovitz CPA, P.C., a full-service CPA firm in Trenton and Canton. The firm services include individual, corporate, partnership, estate, trust, and pension and profit sharing tax preparation, in addition to comprehensive accounting for all business types.
A resident of Canton, Bovitz received his B.S. in Accounting from the University of Detroit, cum laude, in 1982 and has been a licensed CPA since 1984.
The Michigan Association of Certified Public Accountants is a diversified, professional, member-driven organization serving nearly 18,000 CPAs and affiliated professionals throughout Michigan. Visit MACPA's web site at www.michcpa.org.